What is Blender?
Blender is an open-source, free to use 3D creation software, which can be used to design and create all sorts of 3D models. Blender can be used for all 3D purposes, which include:
● Animation
● Simulation
● Motion Tracking
● Video Editing
● Game Design
● Rigging
Blender is a cross-platform software; which means that it can run on all platforms. These platforms Include Windows, Linux and Macintosh. Blender is expected to run equally well on all three platforms with little difficulty while setting it up. The main interface which is used by Blender uses OpenGL, which provides a consistent experience to its users. For more advanced users which would like to go into technical details, Python scripting allows you to customize the software completely. These are made an essential part of all future releases of the software, which are communicated with the user at regular intervals.
Furthermore, Blender is a freeware software, which means that it can be used for any private or commercial purpose. The software uses a General Public License, which enables it to be free to use, as long as there are no copyright violations. The License also allows Blender to be freeware for as long as it is maintained and made available.
Blender was developed by the Blender Foundation, which initially started in 2002. The Blender Foundation is a public benefit organization which operates on independent grounds. The foundation also has its corporate institute, which is the Blender Institute, consisting of 15 employees, who work collectively in maintaining and developing Blender.
Blender: Who would use it?
Some of the main features of Blender listed above makes this the ideal software for any 3D developer. Blender is a tailor-made software for individual 3D designers, as well as small studios who want the best design resources at their disposal. Moreover, Blender makes use of both hardware and software tools to give 3D designers the best experience. Since Blender is open-source, designers can also modify the script used by the program according to their own needs. This can come in really handy when custom-made projects require the source of the scripting used in any design.
Blender is also the go-to tool for artists and web designers. Some of the main modelling features of Blender include different keyboard shortcuts, which make working faster. Python scripting and developer tools, including Edge slide, Grid and Bridge Fill make this a comprehensive tool for 3D artists and designers.
Video-game designers and developers will also greatly benefit from using Blender. Blender allows the full use of Multi-core GPU rendering, multiple GPU support and as well as path tracing, which are important tools for any game developer. Furthermore, the simulation and animation tools allow a complete game testing experience for developers who want to get their work done efficiently.
Film-makers and production teams can also make full-use of Blender. Blender is being actively used by different film producers to make award-winning short films and production videos. Some of the main features, which are included in its video editing tool are basic yet quite effective. 
These include a Live Preview, which allows you to preview your work in real-time before it can be published. Audio mixing and syncing tools, which ensure that the audio used is of the best quality. Up to 32 slots can be used for adding different kinds of images, videos, special effects and masks. And finally, Speed control, filters and transitions, which take design to a whole new level while using Blender.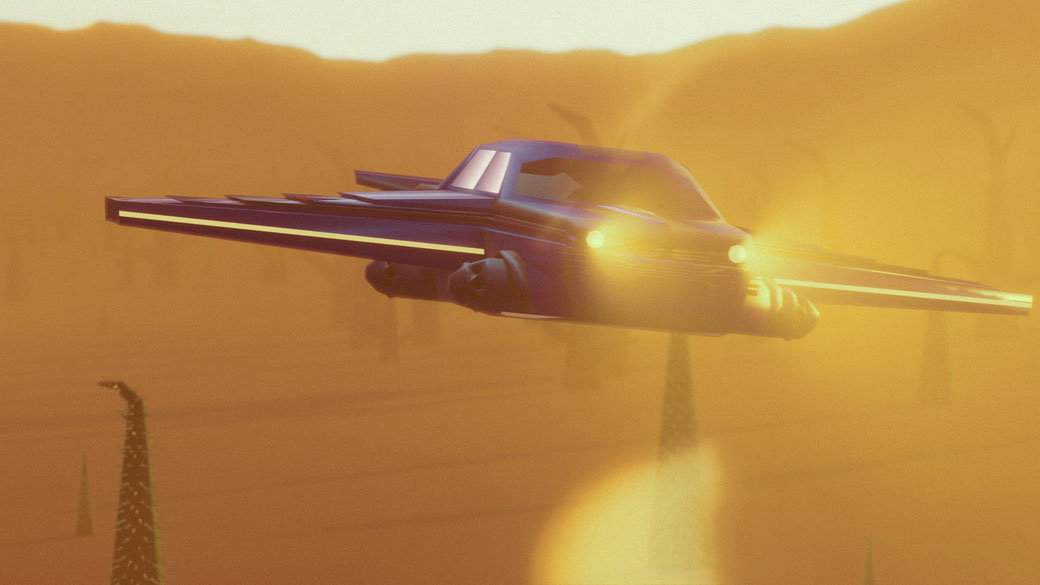 How to Learn Blender?
There are a variety of courses which are aimed at teaching you how to use Blender. Taking these courses step-by-step would ensure you are well-equipped while using Blender. It is important to take either one of these courses because Blender comes packed with a lot of features. These features can be difficult to work about when they are used without prior knowledge of them. Furthermore, taking any of the available courses would also make using Blender easier, as they are aimed at teaching you how to effectively use all resources in Blender.
CG Boost Academy is your first stop destination to learn all about Blender. This website features a list of available courses for Blender, which are aimed at providing you with all the knowledge that you require while you are learning Blender. The courses, which are available on the website are taught by Zacharias Reinhardt
Zacharias Reinhardt is a freelance 3D artist, as well as an instructor for Blender. He has been teaching Blender to companies, individuals and freelancers for about 7 years. The instructor makes use of video, audio and text to ensure that learning Blender is made an effective process.
Which of the courses are out there?
Some of the main courses, which are featured on CG Boost Academy for you to learn Blender includes three courses. The very first course is the Blenders Beginner Course, which is free to learn, being its biggest advantage. The Beginners Course is divided into 15 parts, which come included with all project files, helping you learn Blender. This course also includes a HotKey Sheet, which is made available in PDF format.
Also included in the Beginners Course is a Tutorials Archive, which includes all files in a single place. These include access to multiple Blender tutorials, realtime recordings and files for the user. The user will also receive emails to help them become a better 3D artist, which is included as a part of the Beginners Program. Moreover, you can also get free access to the course content, customer reviews and additional free courses once you get free access to the Beginners Course for Blender. 
The second course, which is featured on the CG Boost Academy is the Blender 2.8 Launchpad. This course can be accessed by enrolling in it for $59. One of the most important features of this course is that it features everything you need to know about Blender in one place. This makes it ideal for any Beginners who are looking to get into Blender for the first time. The material is also very comprehensive and thorough, with a total of 15 hours of content for its students.
The course also allows you to ask for help and support at any point of the course if you get stuck at any point of the course. All those who enrol in the Blender 2.8 Launchpad course will also get exclusive access to a Facebook group. This group is there for any further discussions, queries regarding your experience with Blender, and will also grant the users access to other exclusive content for group members. 
The Blender 2.8 Launchpad is the best available advanced course for beginners, who are looking to master using Blender. The course is divided over a space of 15 chapters, including real-time audio, video and project files which will guide the user along the way. 
The third course on Blender, which can be found on CG Boost Academy is the Mastering Sculpting on Blender Course. This course is also available for enrollment at the cost of $59. This course includes two practical exercises, which would help you learn sculpting in elaborate detail. There would be no need to look for additional tutorials and videos once you are enrolled in this Sculpting course. This course also features chapter-wise course content, which will help you learn all about sculpting with Blender.
The Master Sculpting on Blender Course is divided over a course of five chapters, which will help you get into sculpting using Blender. These include all the video tutorials you need to master the art of sculpting using Blender. Enrolling in this course will also give you access to an exclusive Facebook Group, which is based on Sculpting using Blender. You may use that group for further understanding and queries related to sculpting, while also granting you access to other exclusive content for sculpting.
Which is the Best Course?
Choosing the course which is right for you depends on your personal preferences, and whether you are willing to enrol in the premium courses to learn all about Blender. The best-recommended course for enrollment is the Blender 2.8 Launchpad, which is the most complete course on Blender for any new starters. This course includes everything you need to know about Blender, all in one place.
However, if you choose to opt for the beginners course, which is free to access, it will help introduce you well for Blender. The Beginners course is also very thorough and detailed and shall allow you to get underway on Blender and begin your work effectively. 
On the other hand, if you are looking to learn something more specific related to Blender, the Mastering Sculpting course is just the right course for you. This course includes all video tutorials that relate to sculpting in one place, as well as access to an exclusive group for real-time discussion and updates which will help you master sculpting on Blender.